With the rapid development of electronic devices and Internet, the large part of our life moved from offline to online space. Many secrets today are hidden in our phones, tablets, phone calls, messages. Many people ask themselves is there any way to spy someones text messages free. Fortunately, there are solutions that will enable you to access someone's phone and check SMS records to find out everything and ensure someone's safety. In this article, you will read how to spy on someones text messages for free.
How to Hack Someones Phone to See Text Messages
You know that it is real to read someone's SMS, now you may ask for methods and solutions and there are several methods which are available for users.
Hack the password or PIN. Knowing the owner of the target device well, you may guess the password. If you need to unlock an Android device and you have an access to user's Google account, you can change the password of the target device there so that you could get all the information.
One can spy on someones text messages free using provider information. It may seem strange but sometimes the cellular provider is the main weakness and a gap in the protection of a cell phone. Some providers allow user ID's to become wireless numbers of their customers. It means that if you have the number of the target phone, you may use the feature "forgot my password" and make a request for a temporary password.
Using of special hacking applications can be the answer to the question how to spy on someones text messages. You may use trial versions for free, so look closer.
Spy App – Free Text Message Hacker
What is spy app? It is a special kind of phone software which you can install on the target device and get all information which goes through it. It is easy to use and its installation takes several minutes and a few of your efforts.
There are free as well as paid hacking solutions. Free hack software solutions sometimes have a negative reputation, it is sometimes reasonable to spend a little more money and receive a more reliable service. If you have no money, use free apps.
Spy Apps: Main Features
Free access to target mobile device. Use free text message hacker and you'll get access to SMS and texts on social messengers, to other information. Find this list below in the article.
Your anonymity which means that the owner of the target device will not find out that he/she is being hacked. The hack app hides in the background of the operating system and its user won't find it.
Pictures, sounds, other files. Find out how to hack someone text messages for free and get all files that are stored on the targeted phone. One can find them on his special online panel, save to computer or phone.
Use additional features of SMS hacking software and you'll be able to turn on a microphone of the target device or even its camera without having any access to the phone. You can listen to surrounding and take pictures remotely.
It works via the Internet which means that all the process can be done remotely without physically having the access to victim's mobile device.
Spy Someones Text Messages Free: How Does It Work?
There is nothing easier, just follow several easy steps, you'll get complete access to someone's phone. All one need to do is described below.
Choose the hacking application which suits you the best. Take into account your purpose, price, the features which are provided, other peculiarities of the application.
Visit the official website of the chosen app and download its installation file.
Find the installation file on the device which you need to hack and run it. You need to have a physical access once while installing it, afterward, you won't need access to the device. You'll get all information remotely.
Sign up your personal account online, log in, you'll see all necessary information, you can see it anytime you want. As you can see, it's easy.
You already know how to hack someones phone to see text messages. But if you want to spy on someones text messages who are adult and who are not aware of your spying, it may become a problem. So it's reasonable to warn them about your tracking.
How To Read Other Peoples Text Messages For Free: Tips
You have already read about several ways of how to spy on someones text messages free, now we give you several tips.
Chose the hack app which suits your purpose. Almost all applications are universal and are ready to spy on your kids or employees without any difficulties. At the same time, some surveillance applications have features important and useful for special purposes, for instance, for parental control. For example, GPS location feature or GPS hence when you can determine the territory which is safe and you'll get a notification if your kid will cross the border of that territory.
Choose multiple devices plans. If you have several kids or want to hack texts of your employees, you can choose packages which allow to spy on several devices and pay once. These plans can save your money and be more effective than plans for one device. Sometimes they can be a little more expensive than you expect but it's cheaper than pay for each package separately.
Don't forget to check the compatibility of the spying program. There are some apps that are compatible with Android phones or iOS devices. Although most applications can work with all popular operating systems you should check the compatibility when you hack phone text messages free or when you buy apps.
Features of Text Messages Spy Apps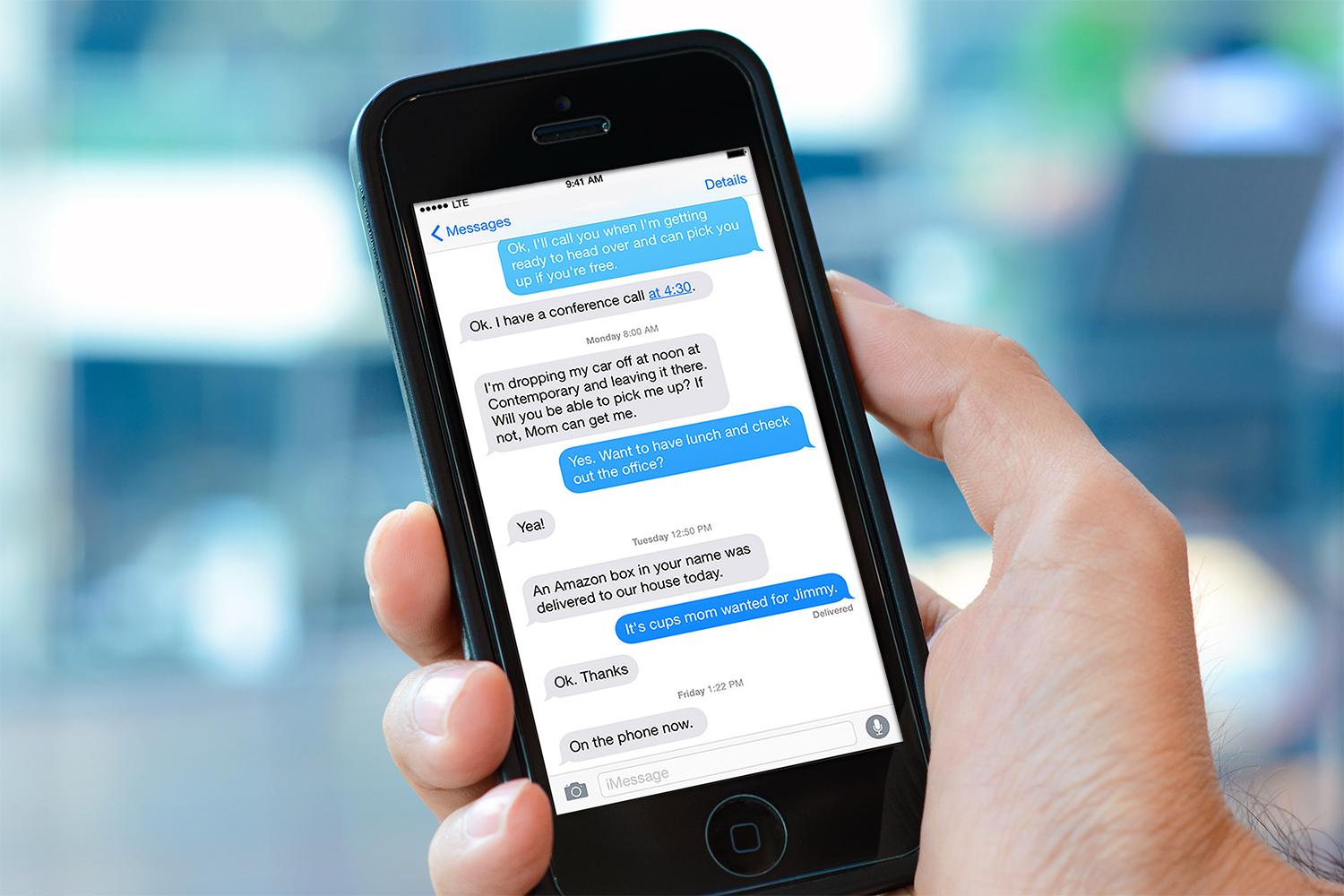 Hacking apps give a lot of useful features besides tracking SMS providing full and comprehensive monitoring. What features can you get if you spy someones text messages free? The list is long and comprehensive.
Hacking SMS Messages
With the help of phone hacking software, you can spy on someones text. You are able to get an access to all SMS (received and sent) and all details about those texts. You'll see senders, numbers of receivers, time and date logs, other information which can be important for effective monitoring. Some phone applications provide access to the content of each message.
Spying on Social Media Messages
Hack someones text messages and you can be aware of the activities of the user of the target phone on social messenger and social media accounts. You can read whole chats, some parts of conversations. You'll see friends list, receivers, and senders of each text, date and time logs, media files, posts and other activities. You can track Facebook, Twitter, WhatsApp, Skype, Linkedin, etc.
Tracking Phone Calls
Another important feature which phone spy application is able to provide is tracking incoming and outgoing phone calls. You will see every single phone call of the owner of the target phone. You need to sign in to your online panel, calls' details will be upload and stored there and you'll have free access to then at any time and from any device with the Internet connection. Here, you can read everything about numbers, duration of calls, names, etc.
GPS Location
When you hack someone's phone you can see his or her GPS location. Almost any phone monitoring software will give you such an opportunity. You'll get a remote access to the data about the current location and history of GPS locations of the target phone. The information will be shown on a map in your personal account.
Media Files Monitoring
Using surveillance phone software to spy on someones text messages you'll get an opportunity to see all media files that are stored in the phone memory or were taken using the target device. You can download pictures, sounds, video files to your online account.
Tracking Web Browsers
Using spy app for monitoring someone text messages, you'll get the access to the list of all visited websites and web pages with time and date logs. You'll be able to check favorite websites and their URLs as well.
Examples of Apps for Spying on Someones Text Messages
Sms-peeper.com is a free web-based phone hacker. But it is limited to the most recent 100 messages – 50 incoming and 50 outgoing.
mSpy offers a highly recommended free app. It can hack someone's phone in order to monitor his or her activities or to assess if an intervention is needed. The app able to hack a phone has many useful features. For example, GPS location tracking, access to social media, chats, photos, music, browser history and many more. Deciding whether to hack someone's phone is a difficult thing. However, most people have no viable alternative because in some cases, the violation had saved lives. If you have to hack someone's phone, for their protection, remember it can save a life.
There are several methods of hacking someone's text messages and the spy app is the best of all existing ways. It also gives many additional benefits and has a lot of advantages. Don't hesitate anymore.